1) Login to the Client Area at https://securedragon.net/clients/

2) Click on Services then click on My Services.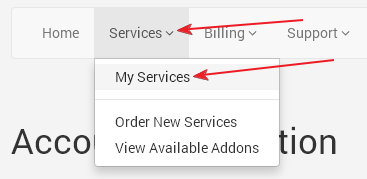 3) Then find the VPS you want to manage and click on the View Details button to the right of it.




That's it! Once that page loads you're now able to manage your VPS using Wyvern.