Login to your cPanel account and then type in MultiPHP in the top search, then click on the icon for MultiPHP Manager.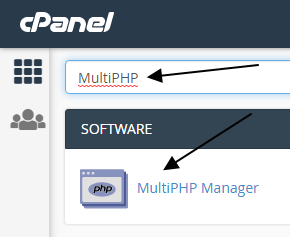 Now select all of your domains/subdomains in the list, select the PHP version you want in the dropdown, then click the Apply button.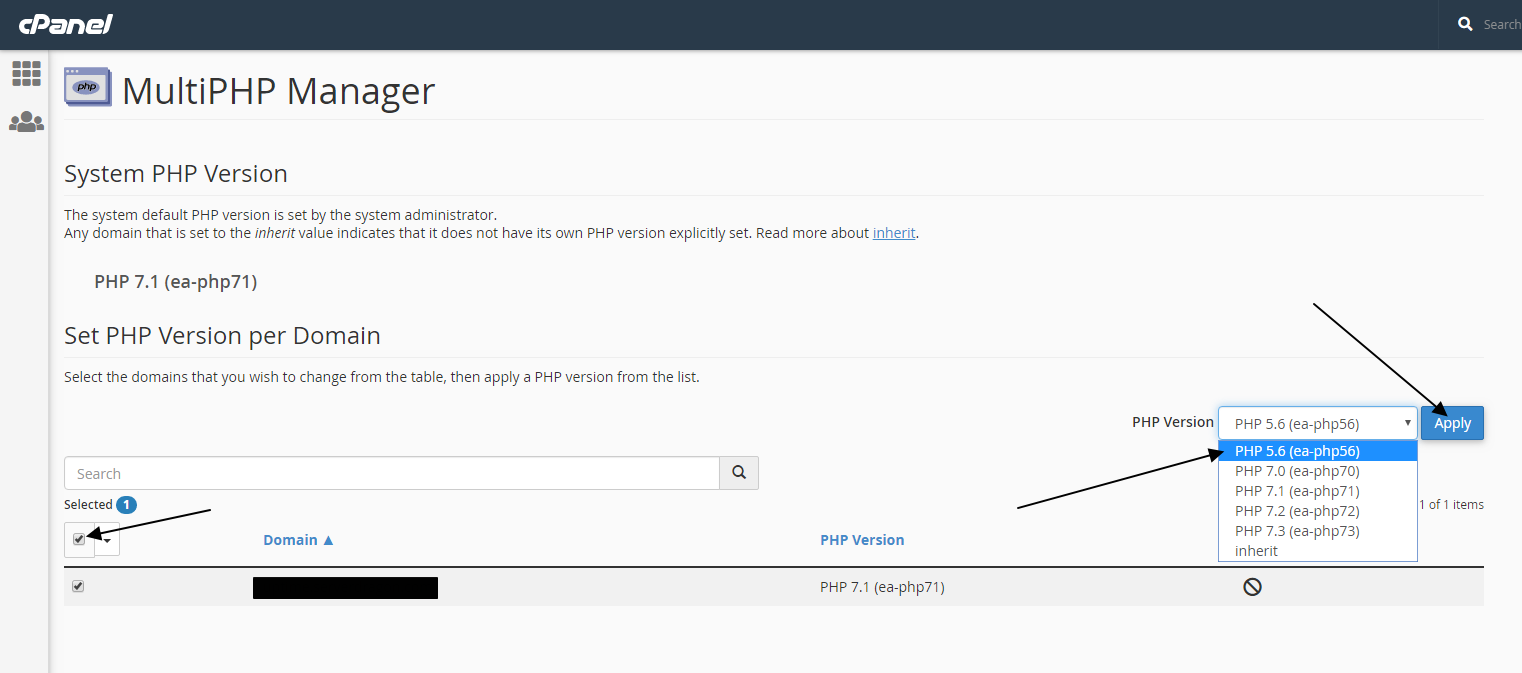 And that's it! Now you're domains are using the new version of PHP (double check your website and scripts to ensure there are no compatibility issues).