This is a quick guide on how to access your NAT'ed VPS via SSH over IPv4.
Log into Wyvern for the VPS.
Find your root password for the VPS (image below).
Click on the Network Management tab, then click on IPv4 (image below).
Look for "Your external IP is:" and "

Your SSH port is:

" (image below), these are the IP and Ports you will use for SSH along with the password for root from step 2.
Step 2: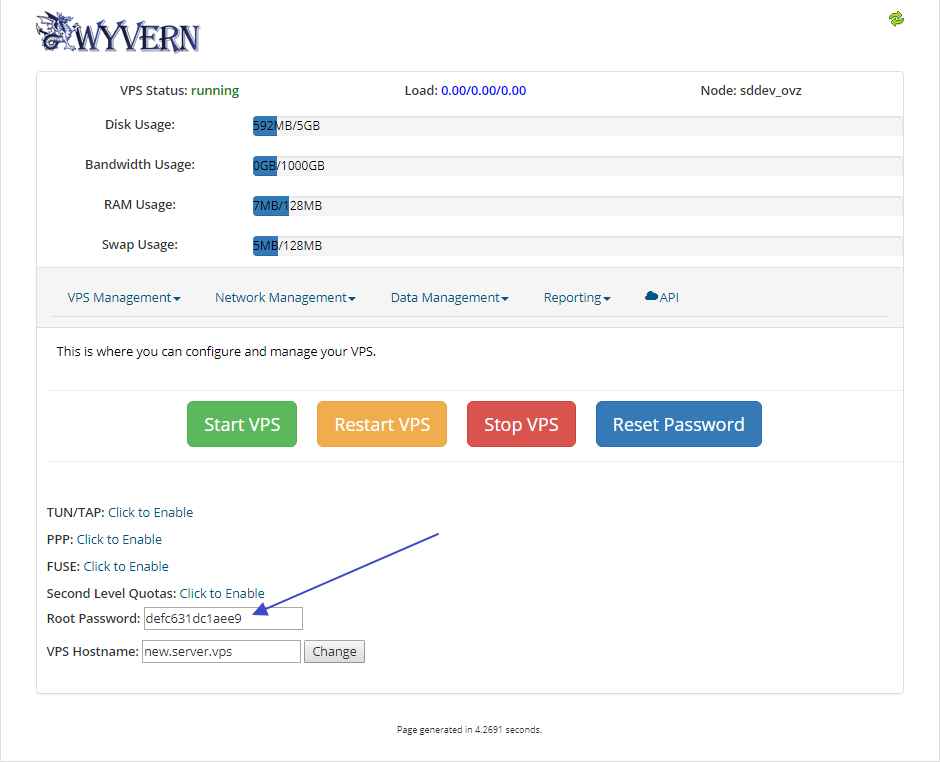 Step 3: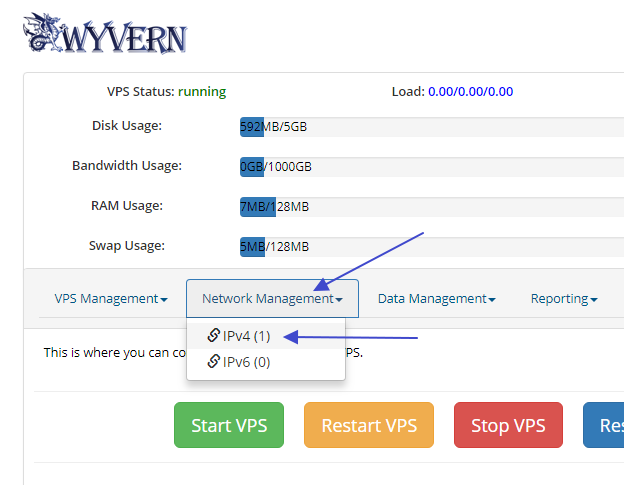 Step 4: